'sup. When rebuilding the site I couldn't help but notice just how fucking much I ramble on about bullshit and go off on tangents when I write anything. It was kind of a running joke. But I also think it can get pretty annoying when trying to read. So I'ma try an' cut to the chase here.
I like old games. I've been specifically collecting older games and consoles for a long time now. Two main reasons:
1. I really like video games in general, and I think the older ones are some of the absolute best. I really admire the creativity that was born from the hardware limitations of the various generations of consoles.
2. Gaming today fucking sucks. Everything is a subscription service. Every fucking game is designed around a god damned season pass to sell you on extra bullshit rather than just being designed to be a game that's fun to play. It's rare for me to actually have FUN with any new games. Additionally and more importantly, the always-online aspects of modern gaming and complete integration into online services means that games can just straight up disappear. If a service is no longer profitable it can get shut down and the games on it are now inaccessible. I buy a game, I want complete and total personal access to it at any given moment. (I mean if a game is specifically a multiplayer game then yes of course I don't expect it to work without the internet, I'm talking generally here.)
A lot of the games in my collection are things from my childhood, but even more of it is stuff I never played. With adulthood came disposable income and I wanted to try out some of the games and consoles that I always wished I had as a kid. I figure I might as well write about some of my thoughts and experiences with the various games and consoles here whenever the mood takes me.
So my plan is to make a separate category here just for my retro stuff. It's gonna be mostly freeform because holy shit the internet is packed full of assholes capitalizing on nostalgia with countless bullshit youtube channels reviewing old games and I don't wanna be just another maggot crawling in the pile. I mean, that's exactly what I will be, and I'm not tryin'a come up with some unique selling point here because this isn't for money or attention. It's more about just getting my thoughts out there on all this stuff that I like and really wanna share in some small and ultimately meaningless way.
Sometimes I'll talk about a specific game if I feel it's worth discussing, but I also intend to talk about collecting itself, the consoles, the hardware, the repair work and modding I pretty frequently do (because retro collecting also got me into starting to learn fundamental electronics repair, as a necessity with the old hardware requiring maintenance.)
Another thing I'll probably talk about here: CRT TVs vs flat screens. Certain tech relating to that (such as light guns in particular – I really love light gun games but haven't played any in DECADES because I don't have a CRT and light guns only work on CRTs. With the exception of the Sinden light gun – I have a couple on order and I'ma totally be trying those out and posting some thoughts here as and when that happens, real excited about those.)
Anyway that's enough for now. Keep an eye out here if my old man rantings are somehow of interest to you. Until then here's a vague and messy look at some of my collection right now. I'm gonna be working to really go nuts turning my basement into a retro game arcade/museum like every other chucklefuck out there at some point – for now it's a comfortable mess.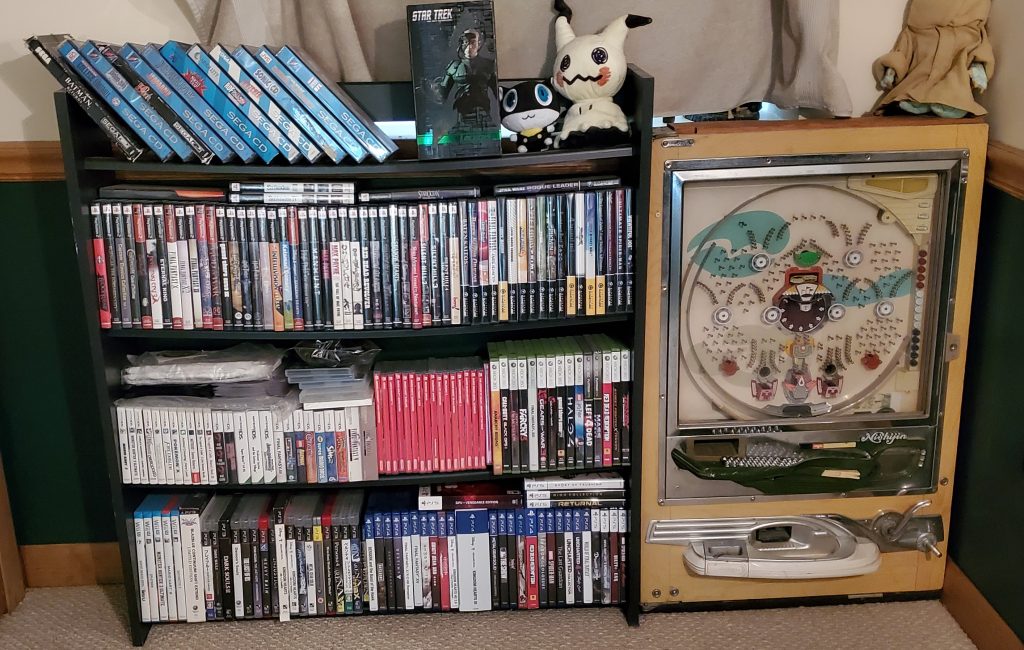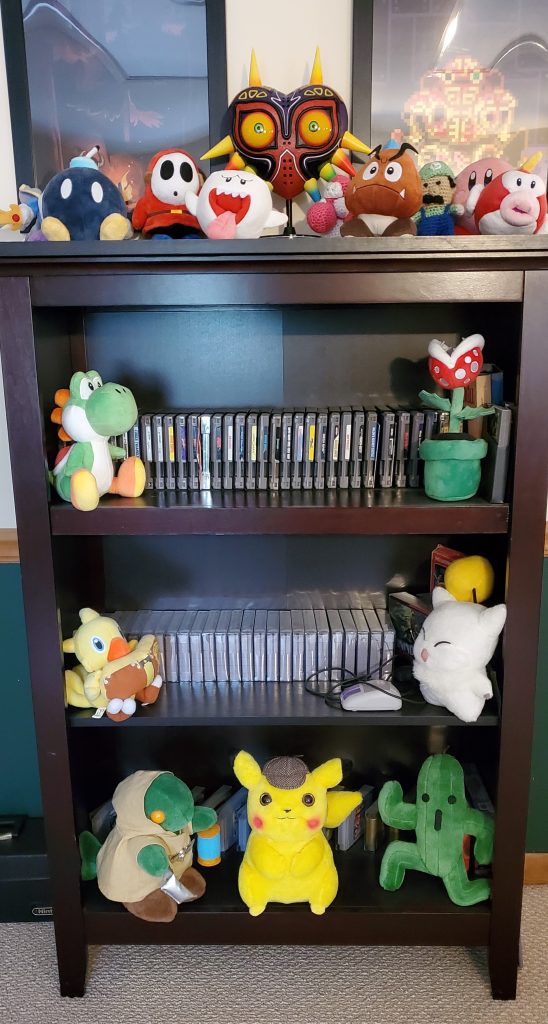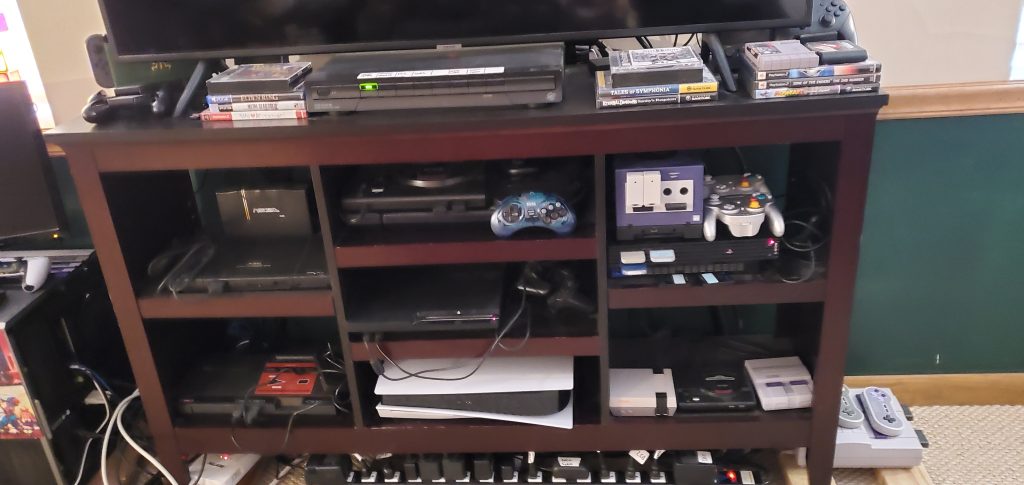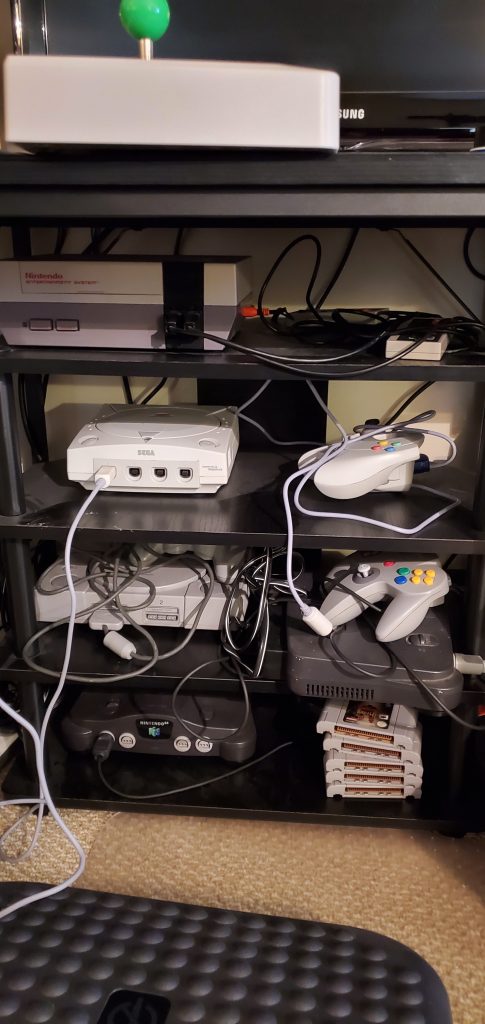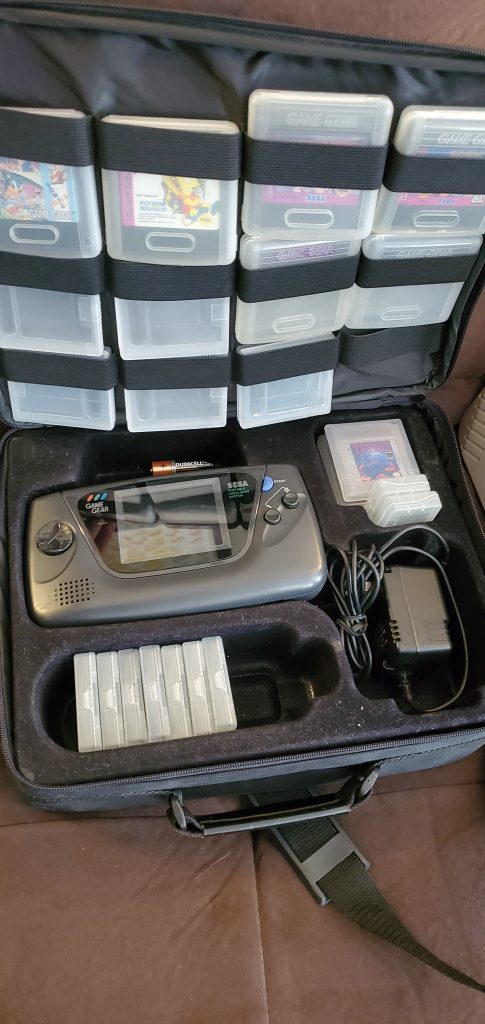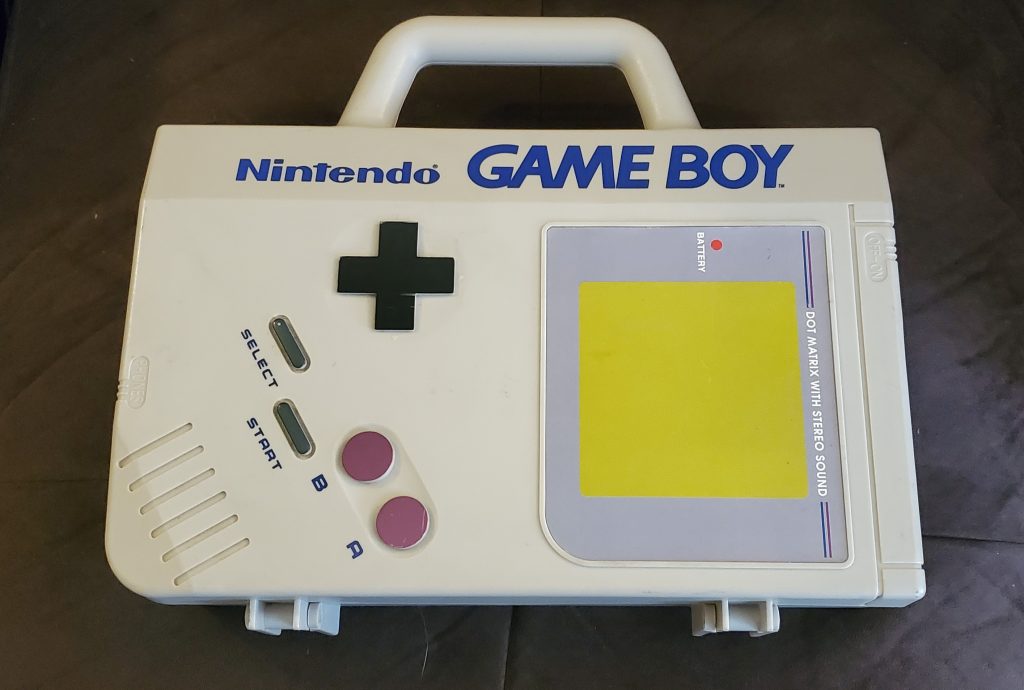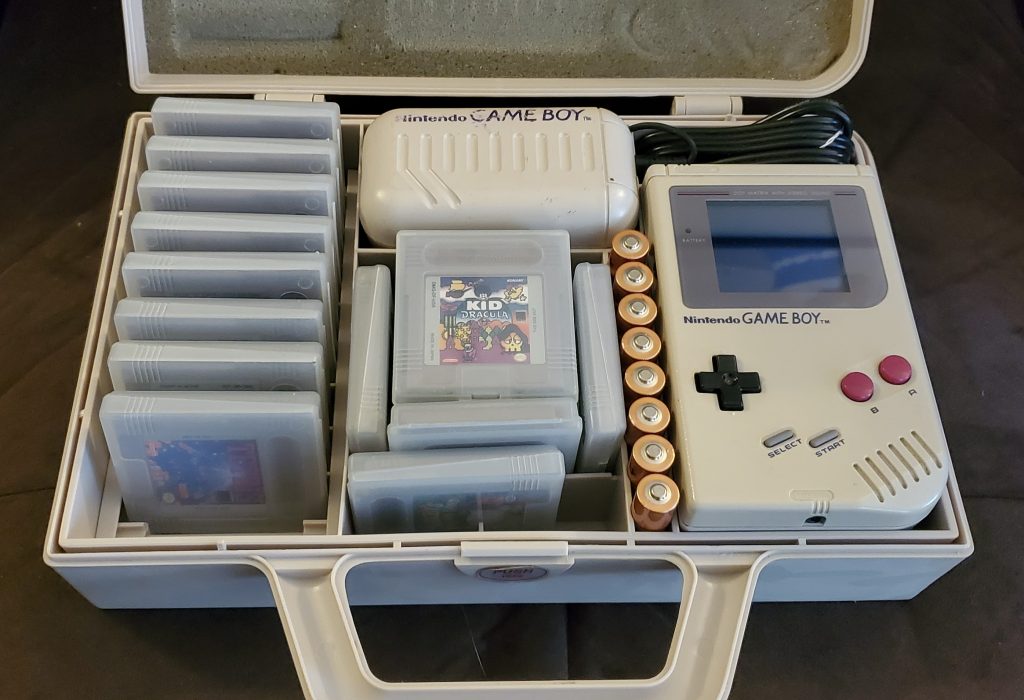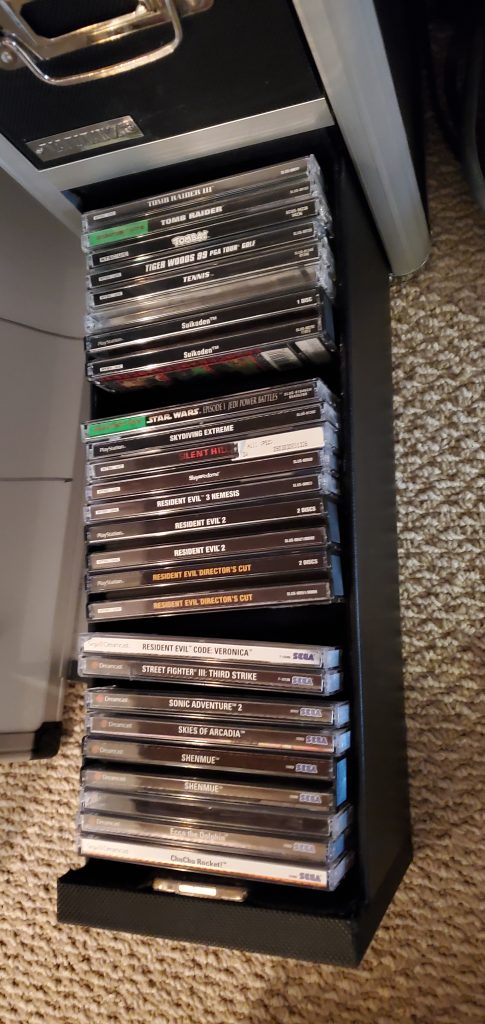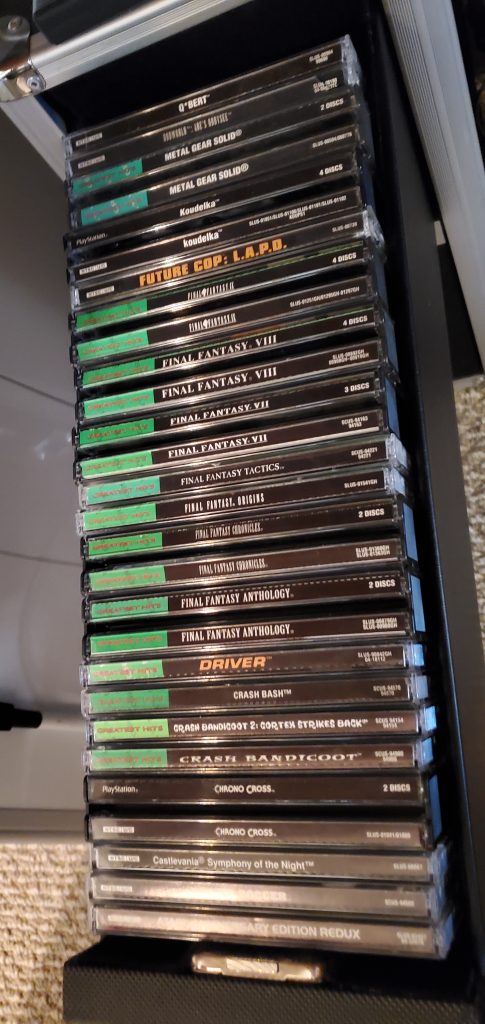 Anyway, that's part of my collection, in all its disorganized and cluttered glory. I have plans to totally redo my basement soon and really do this up right. I don't like that everything is inconsistent, the shelves are dust magnets right now, the lighting isn't great, and it's in desperate need of cable management. Once I've got everything the way I want it I'll post some updates I guess, because while I'm proud of the collection I'm definitely not proud of how it all looks right now. But the thing is, I fuckin' play the hell out of all of it, so it's function over form at the moment. I'm not one of those bullshit collectors. My toys don't stay in the packaging.
But you've heard enough… of my secrets.