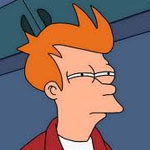 God damn. First of all, my apologies. The reviews are supposed to be our main thing, and we have been neglecting them pretty bad, so for that I am sorry. I can explain, though.
For one, Renegade has been damn busy. Have you seen his Trauma Team XS guide? Just take one quick glance at that and you'll realize why he hasn't been able to write any reviews in a while. The amount of work and time he put into that is incredible, and he deserves some serious recognition for his work on it and his other guides too. This dude is the truth.
As for me, I have no excuse. I'm a lazy son of a bitch and quite frankly I haven't even played anything new recently because I was unemployed for like a year and had very little money, and then a month or so ago found a new job so I've been a little distracted I guess. But I have been working really hard this past week on completely overhauling the site in an effort to try to do something creative and productive, and now that it's done I really wanna focus on creating more content for it, so expect some things from me to show up in the near future, and if I stay true to my word, expect things to keep showing up.
The new site should make it easier for us writers to keep it up to date and provide more content, faster, but what I'm really hoping is that it'll make things more convenient and accessible for our readers, all two of them. Oh, wait, shit, we have two readers now? When did that happen?! But anyway, I hope it works well and does its job. You'll notice we now have comments, a search feature, and pagination. We wanted all of these things from the beginning, but I was too inexperienced a web designer two years ago to be able to include any of it, and the dude who was helping me make the website at the time took shortcuts everywhere and kinda built a very limited system and we were stuck in a corner, but I've come a long way now and it's finally a lot more like the site we always intended it to be. If you notice anything wrong, or something breaks, or whatever else, just comment or email or whatever and I'll do my best to address the issue.
But back to the issue at hand. The reviews section should kick back off again real soon. Now that I have an income again, and am actually getting back into PC gaming as well, I for one should have plenty more to talk about soon. I'm sure Renegade also has a massive backlog of games to work through as well, so keep an eye on the reviews page.
This was kind of a shitty post but whatever, I think it was worth saying. Oh, also Scathing Accuracy turns two years old this month. So that's pretty cool I guess!