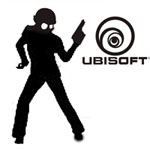 IT'S TIME.
TO PUT ON YOUR CLANCY PANTS…
GET IN THE CLANCY STANCE…
… AND DO A CLANCY DANCE.
TOM CLANCY'S CLANCE CLANCE REVOLUTION 4: FUTURE DANCER FROM THE PAST 7: THE CLANCENING by TOM CLANCY'S TOM CLANCY. Part of the Tom Clancy's Ghost Recon series by Tom Clancy's Tom Clancy.
In a world where it's this summer.
So anyways yeah I'll be reviewing Ghost Recon Future Soldier soon. Sorry I meant TOM CLANCY'S Ghost Recon Future Soldier. Figured I'd… make this blogé or… something.
This summer.